Saturday October 17, 10:00 am-5:00 pm
Sunday October 18, 10:00 am-3:00 pm
Southfield Pavilion
Southfield Municipal Complex
26000 Evergreen Road
Southfield, MI 48037

We are bringing lots of NEW stamps and
fun exciting techniques showcasing them.

Come on out and join the FUN - Bring a friend!
Just For Fun Trunk Shows

Come out and join us at one of the upcoming Trunk Shows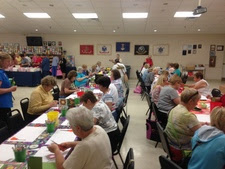 SATURDAY—NOVEMBER 14, 2015
10:00 am-2:00 pm

Hampton Inn &
Suites
Meeting Room
11727 N.E. 63rd Drive
Lady Lakes, FL 32162

SATURDAY—DECEMBER 5, 2015

10:00 am-2:00 pm

Hyatt Place Coconut PalmsMeeting Room
23120 Via Villagio


Estero, FL 33928
We will have lots of stamps for you to purchase as well as Make It Take It projects for you to enjoy.
We will be serving light refreshments and Lots of Fun.
Information:
727-376-6289